How To Join a NOLF Game Server and Play Online
1 - INTRODUCTION
To play NOLF Multiplayer you need first to install the game. After you've done that, if you try to join an Internet game, you will be surprised and frustrated because you will find no online server available in the in-game server browser, none at all, zero server, always!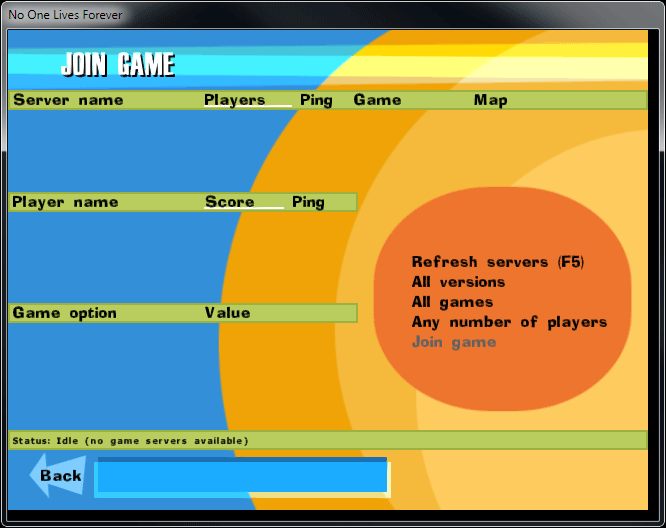 Empty NOLF in-game server browser after installation.
But THERE ARE servers, as you can see in my NOLF Server Status page. You just cannot see them anymore in the in-game server browser. The reason for this problem is discussed in my NOLF Notes but here I hopefully offer you a solution: to connect your NOLF game to any online server listed in my Status Page directly from that page by clicking the corresponding "Join this Server" icon.
For the solution above to work, you will need to prepare your computer so keep on reading . Continue to the Preparation Page.